Ambiguous Loss: Drawings of My Father
Mourning post no. 2
May 8, 2017
In honor of my last day saying the mourner's Kaddish prayer for my father, I decided to share some of my many drawings of him.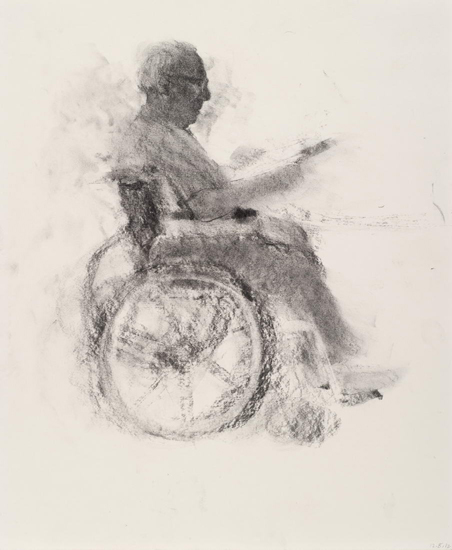 The drawings were created during my visits with my father (often while he napped), over a number of years in which his dementia progressed. Sometime during that period I learned of the term "ambiguous loss," coined by researcher and therapist Pauline Boss, to describe the situation in which a loved one is physically present, but psychologically absent (or the opposite, such as in the case of a missing person). There is a kind of mourning for such a person, even before his death.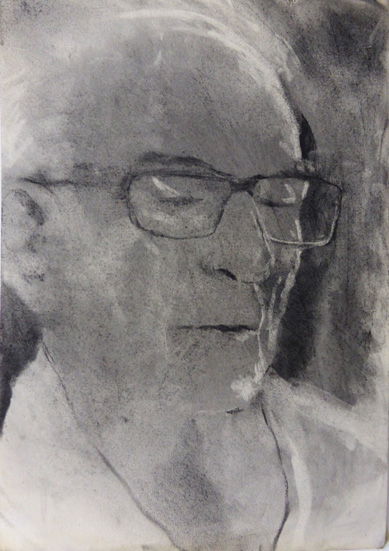 Now that he is unambiguously gone (though bereavement remains complex), I look back at the drawings. Some of them are quite straightforward, while others seem to suggest some of the loss taking place within him, and experienced (and feared) by me. They also remind me that he was never completely absent: every visit included real contact, not only through drawing.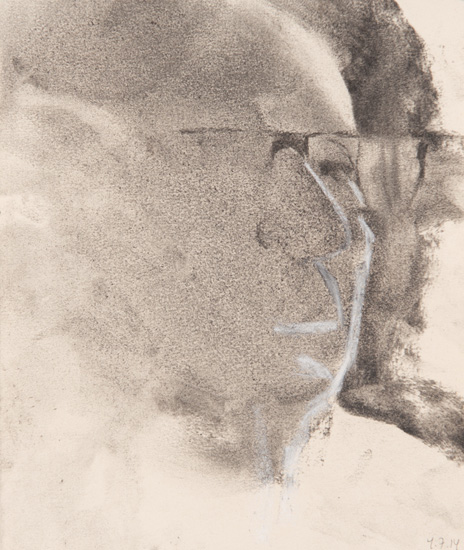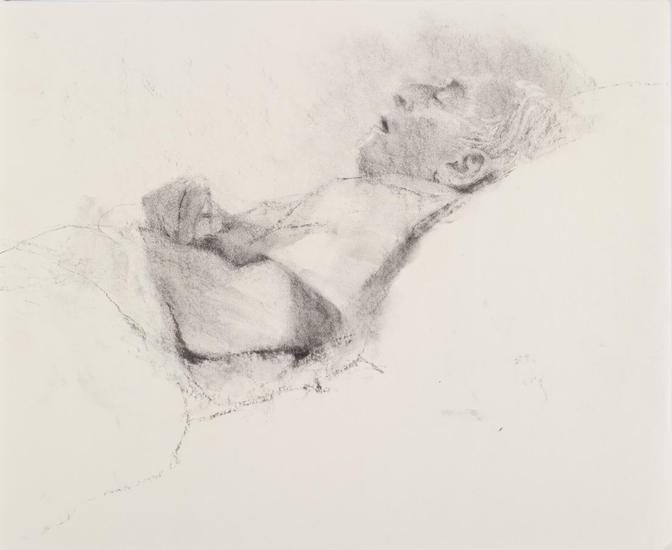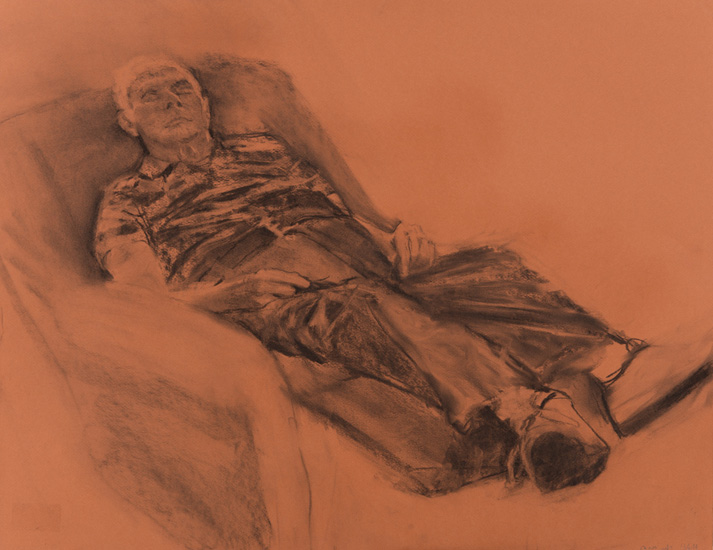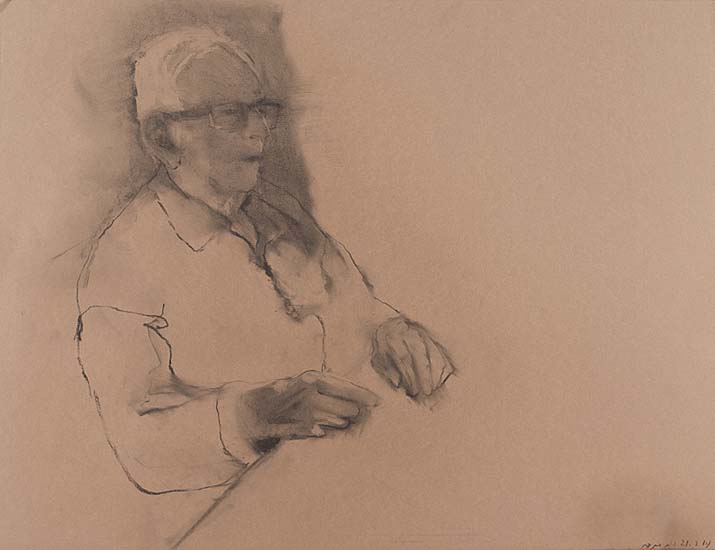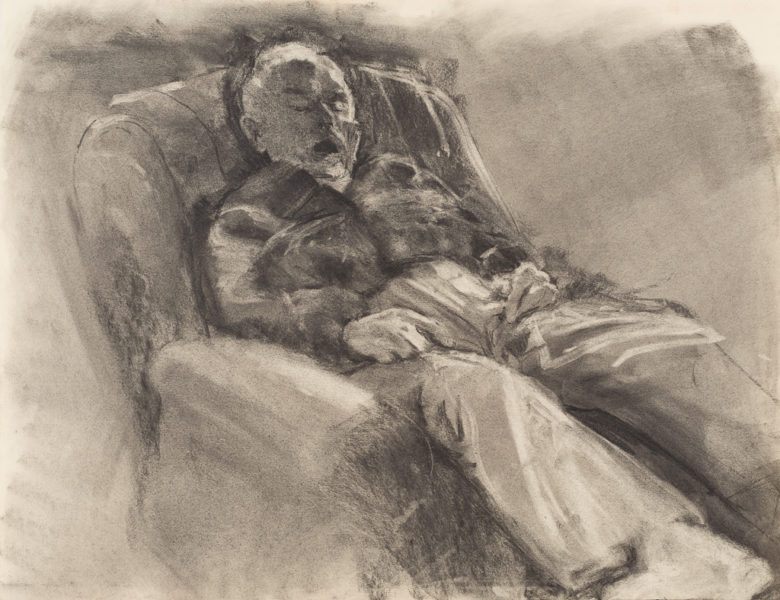 The drawings were created during the years 2011-2014. I pray that showing them is respectful to his memory.
After my father moved to a nursing home, I couldn't work in charcoal on large drawings (but kept drawing him in my sketchbook, in pencil, not included here). I end with a painting that has a drawing quality to it, and includes an image of the two of us, based on an old photograph.
To see past posts, press here.